Henry Blumberg, MD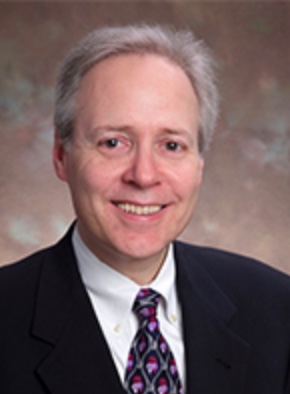 Contact Information
Email
hblumbe@emory.edu
Professor of Medicine, Emory Department of Medicine
Director, Emory University and Atlanta Clinical and Translational Science Institute 
Henry M. Blumberg, MD is a professor of medicine in the Division of Infectious Diseases at the Emory University School of Medicine and Professor of Epidemiology and Global Health at the Emory Rollins School of Public Health. He also serves as Director of Clinical and Translational Research Training Programs at Emory and for the Atlanta Clinical and Translational Science Institute (ACTSI, the NIH-funded Clinical and Translational Science Award [CTSA]). He is also the Chair of the Infection Control Committee at Grady Memorial Hospital, a major Emory teaching affiliate.
Dr. Blumberg's academic interests focus on tuberculosis-related research, global health, and clinical and translational research training. Dr. Blumberg is a dual PI for a recently funded NIH NIAID TB Research Unit (TBRU), which is an $18.7 million grant over 7 years focused on the immunology of latent TB infection. The overall goal of this TBRU ("TBRU ASTRa") program is to contribute to the elimination of TB by generating a comprehensive understanding of antigen-specific T cell responses and their relationship to distinct outcomes of TB infection, including mycobacterial clearance, prolonged latent TB infection (LTBI), or progression from LTBI to active TB disease. Dr. Blumberg's TB research training activities are focused in the county of Georgia and in Ethiopia. These activities are supported by two NIH Fogarty International Center Global Infectious Diseases grants that are focused on research training of young investigators in Georgia and Ethiopia and enhancing the public health infrastructure for TB-related research and TB control. He is also involved in a collaboration with MEPI (Medical Education Partnership Initiative) Ethiopia and serves as a multiple PI on an NIH D43 grant to enhance career development and research training for junior faculty at Addis Ababa University in Ethiopia. Dr. Blumberg serves as PI for a CDC TB Epidemiology Studies Consortium (TBESC) contract focused on latent TB infection.
He is a Fellow in IDSA and in SHEA. He previously served as the Chair of the IDSA TB Committee (1999-2002) and is currently a member of the IDSA Center for Global Health Policy Scientific Advisory Committee and the NIH-funded ACTG Tuberculosis Transformative Science Group (TSG). Dr. Blumberg is the author or co-author of more than 150 peer reviewed publications.