Steven E. Bosinger, PhD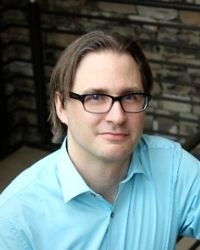 Contact Information
Email
steven.bosinger@emory.edu
Researcher, Emory Vaccine Center and Emory National Primate Research Center
Director, Emory Nonhuman Primate (NHP) Genomics Core
Assistant Professor, Emory School of Medicine Department of Pathology and Laboratory Medicine
Steven Bosinger, PhD, is a researcher within the Emory National Primate Research Center's Division of Microbiology & Immunology and an Assistant Professor in the Emory School of Medicine Department of Pathology & Lab Medicine.  He is also Director of the Emory Research Center's Nonhuman Primate Genomics Core, which since 2012 has been a resource to researchers who are interested in applying genomic technology to the study of primates and the immune system.
Research Interests:
Dr Bosinger's research program studies:
the role of interferon in HIV infection and how it can be manipulated to reduce inflammation and enable HIV curative strategies.  
Nonhuman primate genomics for HIV/SIV studies – these include the recent sequencing of the sooty mangabey genome and building a reference of transcriptomes of immune cell subsets in NHP models of AIDS.
Development of genomic tools and bioinformatics for the study of the immune system and vaccines in humans and primates, particularly using single cell RNA-Seq, antibody repertoire analysis and T cell receptor sequencing.
He received his PhD in Microbiology & Immunology from the University of Western Ontario. While there, he focused his research on studying the pathogenic events in early HIV and SIV infection. Dr. Bosinger completed his postdoctoral work at the University of Pennsylvania with Guido Silvestri, MD. It was there he began his work studying how African monkey species, such as the Sooty Mangabey, avoid AIDS despite lifelong SIV infection. He was awarded a Canadian Institutes of Health Research Fellowship and in 2008 received one of five Young Investigator Awards from the Global HIV Vaccine Enterprise.