Cheryl L. Day, PhD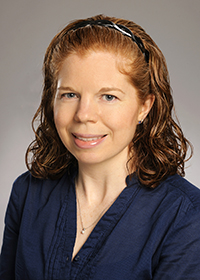 Contact Information
Email
cday@emory.edu
Associate Professor, Emory Vaccine Center, Associate Professor, Emory University Department of Microbiology and Immunology
Researcher, Emory National Primate Research Center
Investigator, Emory Center for AIDS Research
Dr. Day received her PhD in Virology from Harvard University in 2003. She completed her post-doctoral fellowship at the University of Oxford investigating the phenotype and function of HIV-specific CD8 T cells. While a post-doc at Oxford, she obtained additional funding from the Doris Duke Charitable Foundation to conduct HIV cellular immunology research in Durban, South Africa, and eventually expanded her immunology studies in Durban to include tuberculosis (TB) and HIV co-infection. She subsequently joined the South African Tuberculosis Vaccine Initiative at the University of Cape Town to pursue research on T cell immunology in individuals with latent TB infection and active pulmonary TB disease. In 2010, Dr. Day joined Emory University as an Assistant Professor in the Department of Global Health at the Rollins School of Public Health. In 2013, Dr. Day joined the faculty of the Department of Microbiology & Immunology at Emory's School of Medicine, where she is currently an Associate Professor and a faculty member of the Emory Vaccine Center.
Research:

Dr. Day's research program is based on characterization of cellular immune responses in pediatric and adult cohorts across a spectrum of TB and HIV infection states. Specific research areas include 1) characterization of frequency, phenotype, and function of antigen-specific T cells and relationship to antigen load and disease status; 2) analysis of mechanisms of immune regulation of antigen-specific T cell responses; 3) analysis of NK cell correlates of protection in

 

M. tuberculosis

 

infection; and 4) evaluation of the effect of maternal HIV exposure on the phenotype, transcriptome and epigenome of innate and adaptive immunity to

 

M. tuberculosis

 

in HIV-exposed uninfected infants and children.