Eliver Ghosn, PhD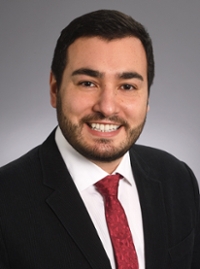 Contact Information
Mailing Address
1760 Haygood Dr NE Atlanta, GA 30322
Email
eliver.ghosn@emory.edu
Phone
404-712-3211
Additional Websites
Researcher, Emory Vaccine Center
Assistant Professor, Emory University School of Medicine/Lowance Center for Human Immunology
The Ghosn lab studies the development and function of the mammalian immune system at a single-cell level. Our goal is to understand the differences between the immune cells that develop preferentially in fetal, neonatal, and adult life, and determine the functional impact of these differences in promoting host immunity and immunopathology. 
We apply high-dimensional single-cell technology as a systems immunology approach to study the development and function of the primitive immune system, in both humans and mice. The primitive immune system includes tissue-resident lymphoid and myeloid cells that develop early in fetal life and persist throughout adulthood. These fetal-derived immune cells play key roles in maintaining homeostasis and also in vaccine response, cancer, and (auto)immune-disorders.
Our studies employ and drive the frontiers of high-dimensional (19+ parameter) flow cytometry and RNA-sequencing technologies to isolate, characterize, and transplant single immune and stem cells from both fetal, neonatal and adult tissues. Our recent findings on hematopoietic stem cell (HSC) transplantation challenges the current paradigm by showing that HSC transplantation fails to fully regenerate all components of the immune system. In essence, we show that tissue-resident innate-like B lymphocytes and macrophages develop during fetal life independently of the HSCs. These findings introduce a novel concept of HSC-independent fetal hematopoiesis. 
We expect our studies to provide new insights into the development and function of the human immune system in infants and adults and impact the development of new vaccines that are targeted to either children or adults. In addition, the results from our studies will shed light on the mechanisms that lead to autoimmunity and other hematological disorders (leukemia/lymphoma, immunodeficiency, etc.) that predominate at different developmental ages.
Please, visit our lab website for more information on our current research and to meet the members of our team.