Frances Eun-Hyung Lee, MD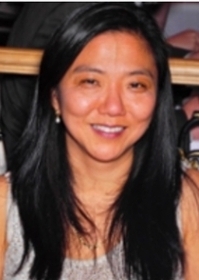 Contact Information
Email
f.e.lee@emory.edu
Associate Professor, Department of Medicine
Dr. Lee completed undergraduate and medical school education at the Johns Hopkins University, obtaining her MD in 1993.  She trained in Internal Medicine at the University of Rochester Medical Center from 1993-1996 and then served an additional year as Chief Medical Resident.  After her chief residency, she moved to the Boston University for clinical and research fellowship training in Pulmonary & Critical Care Medicine from 1997-1999 and then back to the University of Rochester Medical Center until 2001 where she worked in the laboratories of Jerome Brody and Tim Mosmann.  She stayed on instructor and then faculty in the Division of Pulmonary & Critical Care Medicine at the University of Rochester Medical Center until she recently moved to Emory University in 2012. She is an Assistant Professor with and active translational research laboratory and scientist in Division of Pulmonary, Allergy, & Immunology as well as in The Lowance Center for Human Immunology and is the Director of the Asthma, Allergy, and Immunology Program at Emory University in The Emory Clinic.
Her clinical focus is in providing comprehensive care to adult patients with severe asthma in the Atlanta area.
As a pulmonary immunologist, her research focus is in understanding the biology of human plasma cells in health and disease in bone marrow, blood, and respiratory tissues.  Recently, her laboratory has identified a unique phenotype of human long-lived plasma cells (LLPC) in the bone marrow, and she is interested in understanding the mechanisms of how LLPC are generated and maintained. Another part of her laboratory focuses on the human plasmablasts/antibody secreting cells (ASC) that circulate during an active immune response such as vaccination or infection. They have proof of concept demonstrating that the ASCs in the blood during illness are informative in identifying the pathogen causing illness. This novel approach is the basis of a new immune-diagnostic platform. Finally, tying her clinical interests in asthma and allergy, she is also interested in studying the biology of the plasma cells in upper and lower respiratory tract with primary focus on IgE plasma cells.