Walter A. Orenstein, MD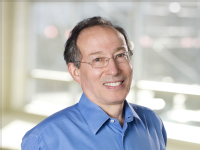 Contact Information
Email
worenst@emory.edu
Professor and Associate Director, Emory Vaccine Center
Professor, Department of Medicine, Division of Infectious Diseases, Emory University School of Medicine
Director, Emory-UGA Center of Excellence for Influenza Research and Surveillance (CEIRS)
Walter A. Orenstein, MD, is a Professor of Medicine, Epidemiology, Global Health, and Pediatrics at Emory University; as well as the Associate Director of the Emory Vaccine Center and Director, Emory Vaccine Policy and Development.  From 2008 through 2011, Dr. Orenstein was Deputy Director for Immunization Programs at the Bill & Melinda Gates Foundation. His primary focus at the foundation had been on polio eradication, measles control, and improving routine immunization programs.   Prior to 2004, Dr. Orenstein worked for 26 years in the Immunization Program at the Centers for Disease Control and Prevention.  From 1988-2004, he was the Director of the United States Immunization Program.  He is a former Assistant Surgeon General of the USPHS. Dr. Orenstein successfully developed, promoted, facilitated and expanded new vaccination strategies to enhance disease prevention.
Dr. Orenstein has authored and co-authored numerous books, journals and reviews. Dr. Orenstein co-edited Plotkin's Vaccines, 7th edition in 2018 – the leading textbook in the field.  He is a past Chair of the WHO's Poliomyelitis Technical Consultative Group.  He served as the Chair of the National Vaccine Advisory Committee (NVAC) from 2012 to 2016.  He is also currently a member of the WHO's Strategic Advisory Group of Experts (SAGE) on Immunization Polio as well as Measles and Rubella Working Groups. He is currently the Chair of WHO's Immunization and Vaccines Related Implementation Research Advisory Committee (IVIR-AC).  Between July 1, 2016 and June 30, 2018, Dr. Orenstein was the President of the National Foundation for Infectious Diseases (NFID).
Research Interests:
Dr. Orenstein's research focus has been on assessment of vaccine effectiveness in observational studies, methods to overcome vaccine hesitancy, ways to enhance uptake of recommended vaccines, and ways to facilitate polio eradication and sustain that eradication.  In addition, Dr. Orenstein is the Principal Investigator for the Center of Excellence for Influenza Research and Surveillance (Emory-UGA CEIRS),  one of five national Centers of Excellence for Influenza Research and Surveillance (CEIRS)funded by NIH/NIAID.  with a focus on better understanding pathogenesis, immune responses to vaccines and infection, and viral surveillance in animal populations. The Center's structure is comprised of research (human and animal) projects, pilot projects (novel ideas), data management, animal surveillance (domestic and foreign), and CEIRS Cross-Network projects.