David S. Weiss, PhD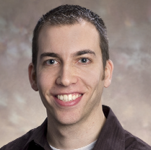 Contact Information
Mailing Address
Emory National Primate Research Center
Email
david.weiss@emory.edu
Phone
404-727-8214
Fax
404-727-8199
Additional Websites
Professor, Emory Vaccine Center
Professor, Division of Infectious Diseases, Department of Medicine, Emory University School of Medicine
Researcher, Emory National Primate Research Center
Dr. Weiss received his PhD in Microbiology from New York University in 2004. Working under Dr. Arturo Zychlinsky, he studied how Toll-like Receptors work together to fight bacterial infections. He completed his postdoctoral training at Stanford University under Drs. Stanley Falkow and Denise Monack, studying virulence mechanisms of Francisella and the role of the inflammasome in host defense. He was the recipient of a three-year postdoctoral fellowship from the Giannini Family Foundation and is currently a Burroughs Wellcome Fund Investigator in the Pathogenesis of Infectious Disease.
Research Interests:
Antibiotic resistance is one of the world's greatest medical challenges, threatening medicine as we know it. Without reliable antibiotics, transplants, cancer chemotherapy, and many surgeries would not be considered safe. Even routine accidents leading to infections could be lethal.
Our lab's research is largely focused on understanding mechanisms of antibiotic resistance and developing novel therapeutic approaches to combat drug-resistant bacteria. A major area of interest is elucidating the factors controlling heteroresistance, a phenomenon in which a minor subpopulation of cells exhibits phenotypic resistance and co-exists with a majority susceptible population. We discovered that the minor resistant subpopulation of cells can cause in vivo antibiotic treatment failure. If the frequency of the resistant subpopulation is especially low (<1 in 10,000 cells), isolates are often incorrectly classified as susceptible by current diagnostic tests, potentially leading clinicians to inadvertently use ineffective antibiotics.
Surprisingly, we determined that heteroresistance can be exploited as a bacterial Achilles' heel and the basis of effective combination therapies. When combined, two antibiotics to which a given strain is heteroresistant eradicate the bacteria as each drug kills the subpopulation of cells resistant to the other. This approach can even eradicate strains classified as "pan-resistant" and has been used in real-time to effectively treat several patients infected with such infections.
Heteroresistance is broadly found in all bacteria we have studied thus far. We now focus mainly on Gram-negative bacterial pathogens including carbapenem-resistant Enterobacterales (CRE; such as Klebsiella and Enterobacter species), Acinetobacter baumannii and Pseudomonas aeruginosa. Overall, our translational research program combines basic research on mechanisms of antibiotic resistance and bacterial pathogenesis with epidemiological and clinical studies to make novel insights leading to new clinical interventions.