Core Directors
---
Meet our research Core Directors:
John D. Altman, PhD
Associate Professor, Emory Vaccine Center Associate Professor, Department of Microbiology and Immunology Director, Tetramer Core, Investigator, Emory Center for AIDS Research
Phone: 404-727-5981; Fax: 404-727-819
While most efficacious vaccines are thought to work through elicitation of neutralizing antibodies, the pathogens that cause diseases such as AIDS and malaria are notoriously difficult to neutralize with antibodies, leading vaccine developers to test the efficacy of vaccines designed specifically to elicit strong T cell responses, in the hope that a rapid secondary T cell response could limit early dissemination of the pathogen before it has the opportunity to establish a chronic infection. These efforts are complicated by the fact that antigen-specific memory T cell populations are phenotypically heterogeneous, and the role of defined subpopulations in secondary immune responses remains hotly debated. Our MHC tetramer technology has played an essential role in defining the distribution of T cell subsets specific for a variety of pathogens, and this continues to be a central focus of the work in our laboratory. We are interested in both defining the relationships between T cell phenotypes and effector functions that can be assessed using short-term in vitro assays (that do not require amplification of T cell populations), as well as using adoptive transfer experiments in mouse models that permit in vivo testing of the efficacy of purified T cell subsets. In support of these studies, we are actively engaged in the development of new technologies that will:
Permit more rapid assessment of T cell responses to large pathogens as well as mapping of T cell epitopes 

Permit multiparametric flow cytometry assessment of T cell phenotypes.
Publications on PubMed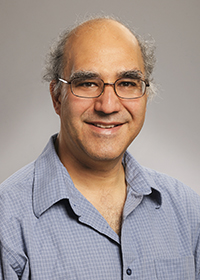 Paul Johnson, MD
Director, Yerkes National Primate Research Center
Director, Yerkes National Primate Research Center
R. Paul Johnson, MD, is director of the Yerkes National Primate Research Center. He most recently served as director of the New England Primate Research Center (NEPRC), chairman of the NEPRC Division of Immunology and professor of medicine at Harvard Medical School and Massachusetts General Hospital.

"Paul Johnson is internationally recognized for his leadership in developing innovative research models and in building effective working relationships with researchers throughout the world," says S. Wright Caughman, MD, executive vice president for health affairs, Emory University, CEO of Emory's Woodruff Health Sciences Center and chairman of Emory Healthcare.

"He brings to Emory a deeply rooted commitment to expanding our body of knowledge in infectious diseases for the benefit of patients everywhere.  His emphasis on developing ground-breaking research through collaborative relationships aligns perfectly with our mission of transforming health and healing. We are thrilled to welcome Dr. Johnson to Emory and to Georgia."

Among Johnson's research interests is identification of immune responses that can protect against HIV infection. "Analyzing protective immunity in macaques immunized with SIV is one of the best models we have to try to design better AIDS vaccines," says Johnson. "The focus of my work is determining what sort of immune responses can best protect people against HIV."  12/2/14 Note: Dr. Johnson has received a Phase II Grand Challenges Explorations grant from the Bill & Melinda Gates Foundation.

In addition to his research and serving as director of the NEPRC, Johnson has held various leadership roles at Harvard Medical School, including director of the Developmental Research Core for the Harvard Center for AIDS Research and associate director of the Harvard Committee on Microbiologic Safety. He has served as a highly regarded mentor for numerous post-doctoral fellows and graduate students and has taught medical students, residents and fellows within the clinical service of Massachusetts General Hospital and for the Harvard Medical School Virology and Immunology Programs.

"Emory's Yerkes National Primate Research Center is one of the world's premier scientific centers and has an outstanding core faculty," says Johnson. "The close relationship that exists among Yerkes and the various schools and divisions within the Woodruff Health Sciences Center represents a tremendous opportunity for collaborative research.  Yerkes has an outstanding history of research excellence, and I am honored to follow in the rich tradition established by Dr. Stuart Zola and the directors who came before him."

Johnson is Board Certified in Internal Medicine with a Certification in Infectious Diseases. He is a member of the American Society for Clinical Investigation, a Fellow of the Infectious Disease Society of America and the recipient of multiple national and international awards in AIDS research, including the Elizabeth Glaser Scientist Award. He has published nearly 130 peer-reviewed scientific papers as well as book chapters, monographs and editorials.

"Over the past 19 years, Dr. Johnson has built an independent research program at the NEPRC, with sustained high productivity and NIH funding, while continuing clinical activities at Massachusetts General Hospital," says David Stephens, MD, vice president for research in the Woodruff Health Sciences Center and chair of the Department of Medicine in the Emory School of Medicine. "His accomplishments are well-reflected in the broad-based, collaborative research program he developed and led, which has had a global impact on a major societal disease. He will build upon and extend the critical work that has become the hallmark of the Yerkes National Primate Research Center."
 
Johnson received his bachelor's degree in Psychology at Duke University and his medical degree at Harvard Medical School. He served as chief resident at Yale-New Haven Hospital and as a clinical and research fellow in infectious disease at Massachusetts General Hospital in Boston.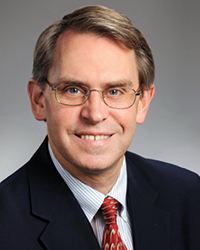 Christian C. Ibegbu, PhD
Assistant Professor, Emory Vaccine Center, Assistant Professor, Department of Microbiology and Immunology, Emory University School of Medicine, Researcher, Yerkes National Primate Research Center, Investigator, Emory Center for AIDS Research,
Biography
Dr. Hunter's research is primarily centered on understanding the host and viral factors that modulate HIV heterosexual transmission and early viral disease in African populations, with the goal of applying this knowledge to HIV vaccine development.  Previous work in the Hunter laboratory has demonstrated that transmission of HIV is, in a majority of cases, established by a single genetic variant derived from the diverse population of HIV variants in the transmitting partner's viral quasispecies.  This virus does not appear to be abundant in the genital tract of the transmitting partner, consistent with selection for a more transmissible virus during sexual transmission. Because the virus that initiates infection is the one that preventative vaccines must stop, a high priority of the Hunter laboratory is to elucidate the structural and functional differences between this virus and the majority of non-transmitted variants in the transmitting partner in order to better target vaccines to them.  The recruitment of heterosexual HIV transmission pairs also allows us to investigate the impact of both innate and adaptive immune responses on HIV transmission and early HIV pathogenesis.  Dr. Hunter's research group has recently shown that the replicative potential and pathogenic capacity of the transmitted virus is affected by mutations selected for by the immune response in the transmitting partner. Ongoing studies in collaboration with investigators around the world are aimed at understanding the effect of these viral changes on early infection events, immune activation and virus replication at a molecular level. The knowledge gained from characterizing unique features of the transmitted viruses, and the impact of immune escape on transmission and pathogenesis, will be critical for the development of an effective HIV vaccine.